Kick off your spring with creativity & connection!
Beginning May 1st!
Yours Truly: The Lost Art of Connection Through Letter Writing is a 6-week online creative writing experience for anyone looking to delve deeper into connection and creativity. I created this course after realizing the magnitude of connection that comes from the way letters find their way into our lives. I believe this intentional connection is more meaningful than ever in the digital age that we find ourselves living in.


"But I'm not a writer..."
That is totally okay! You DO NOT need to consider yourself a writer to join.
This course is not intended to teach you how to write the perfect letter, but instead is here to support you in using writing to connect on a deeper level—whether that is with yourself, a stranger, a friend, a companion, or a loved one.
Here's what you can expect!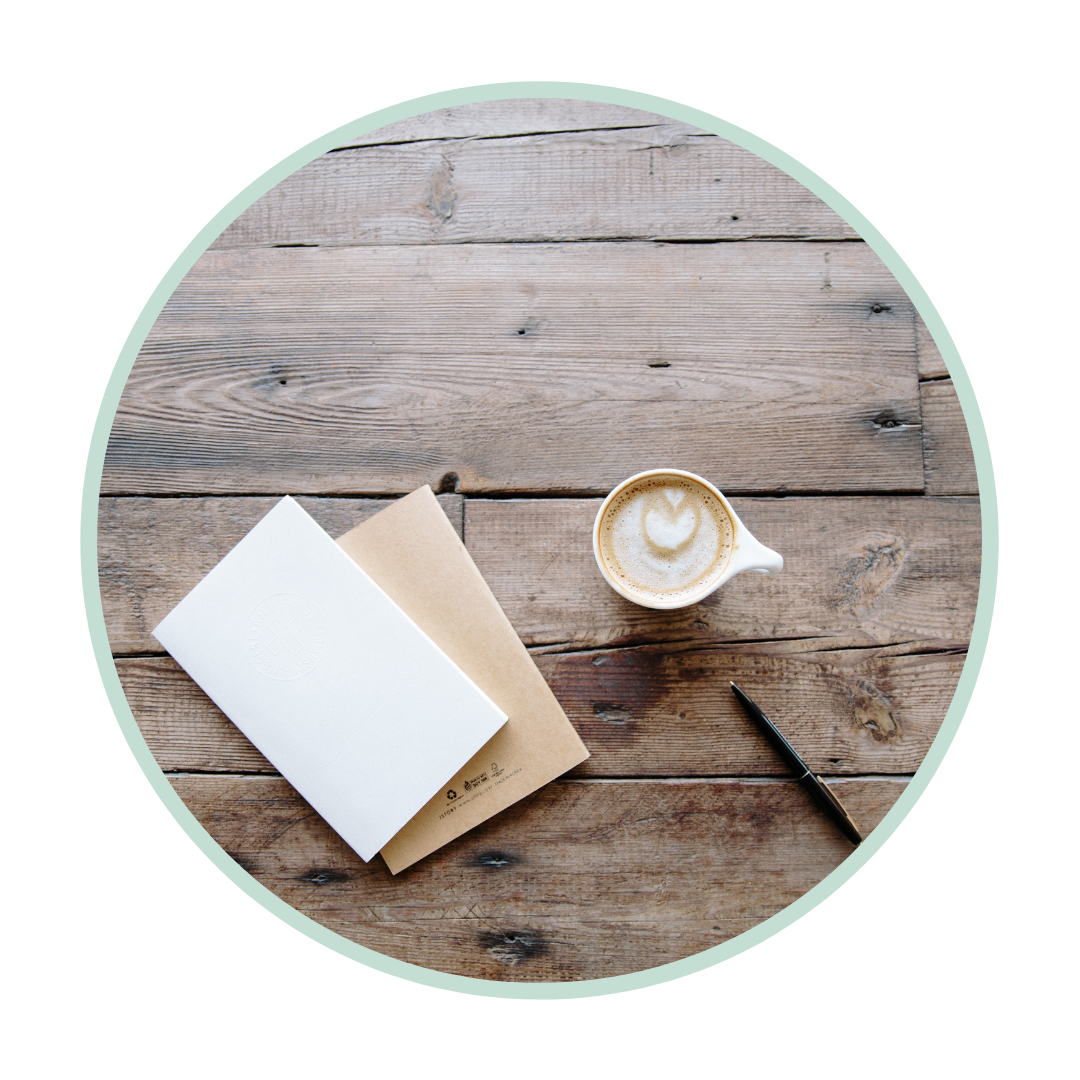 Week 1: Intro to Letter Writing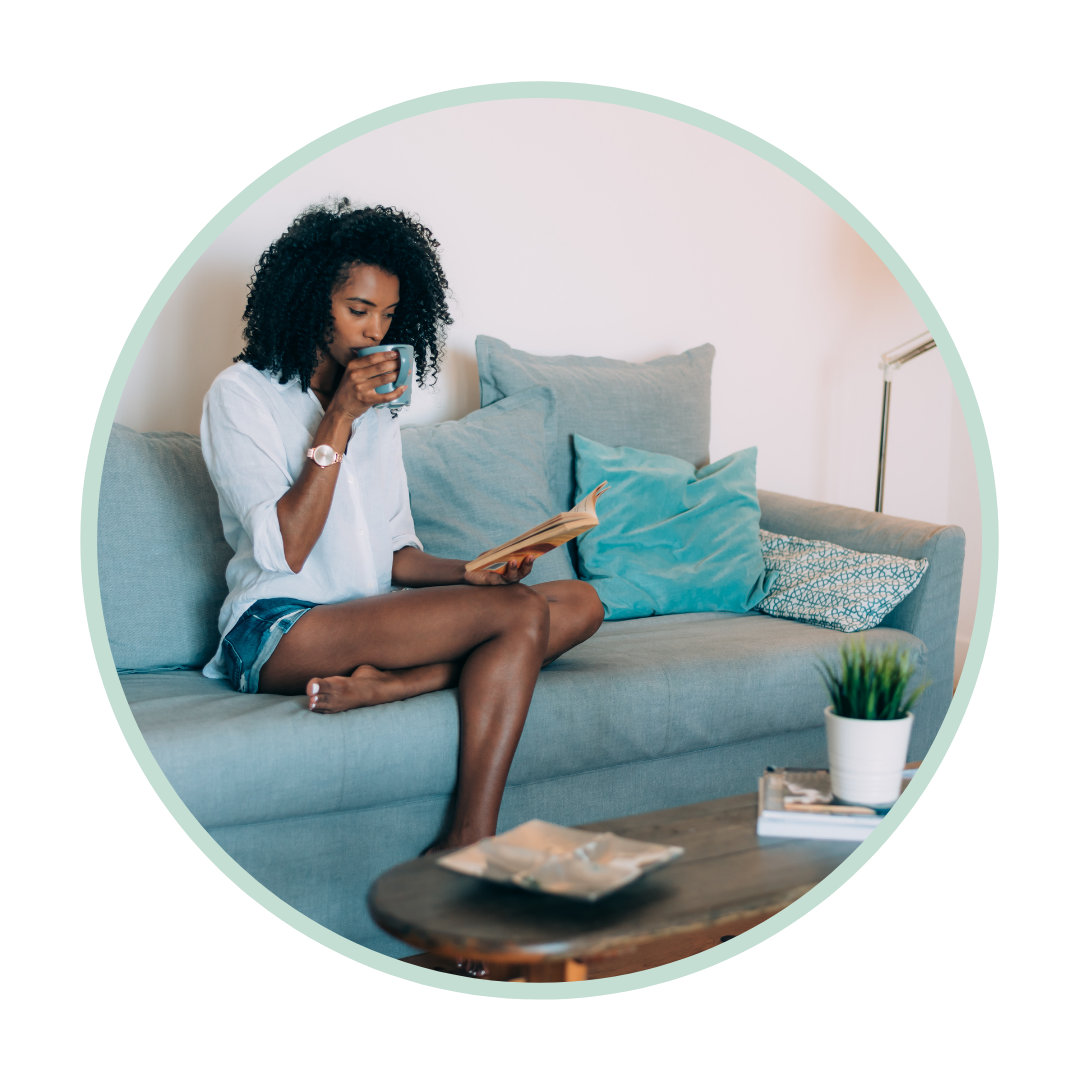 Week 2: Self Exploration & Internal Connection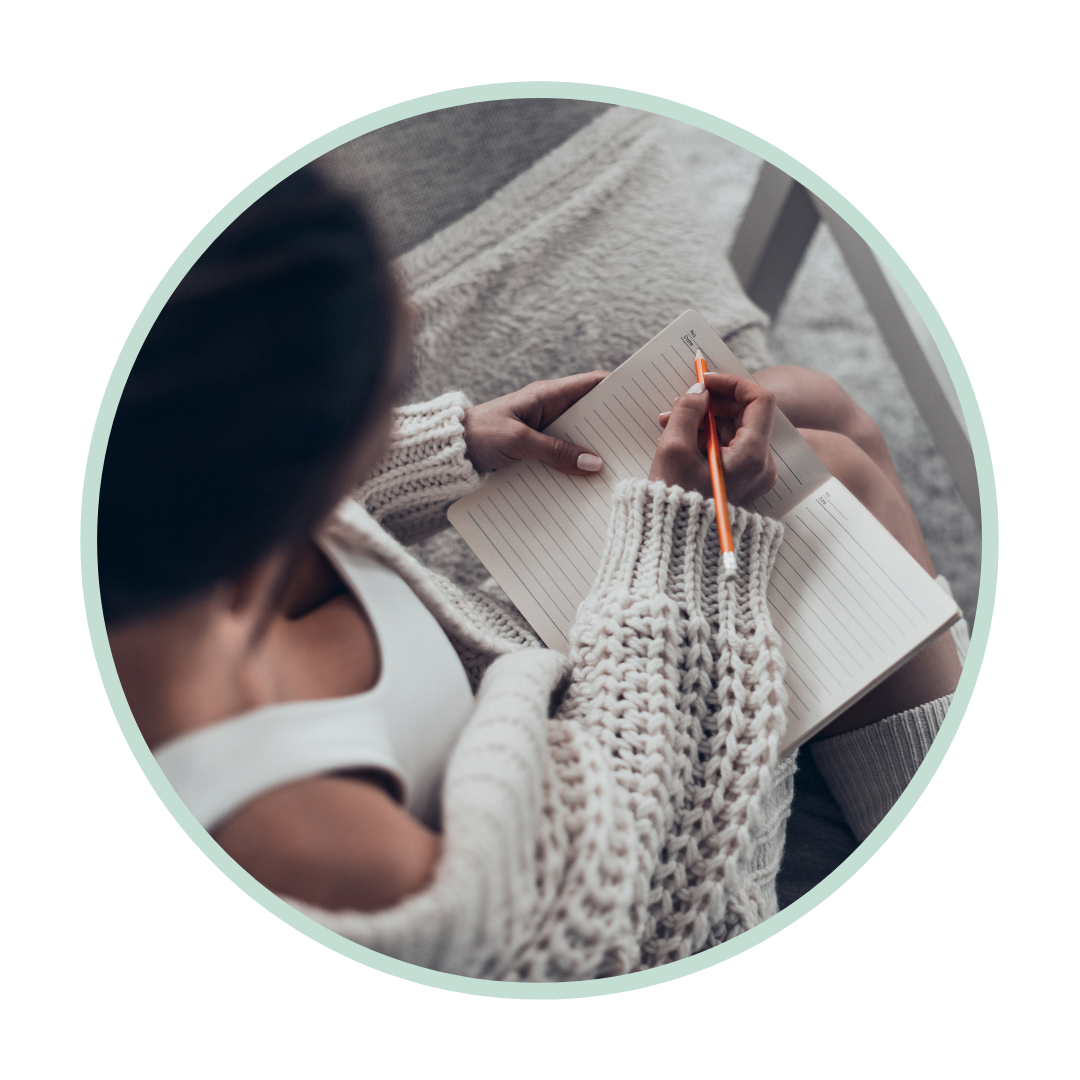 Week 3: Release & Renewal of Connections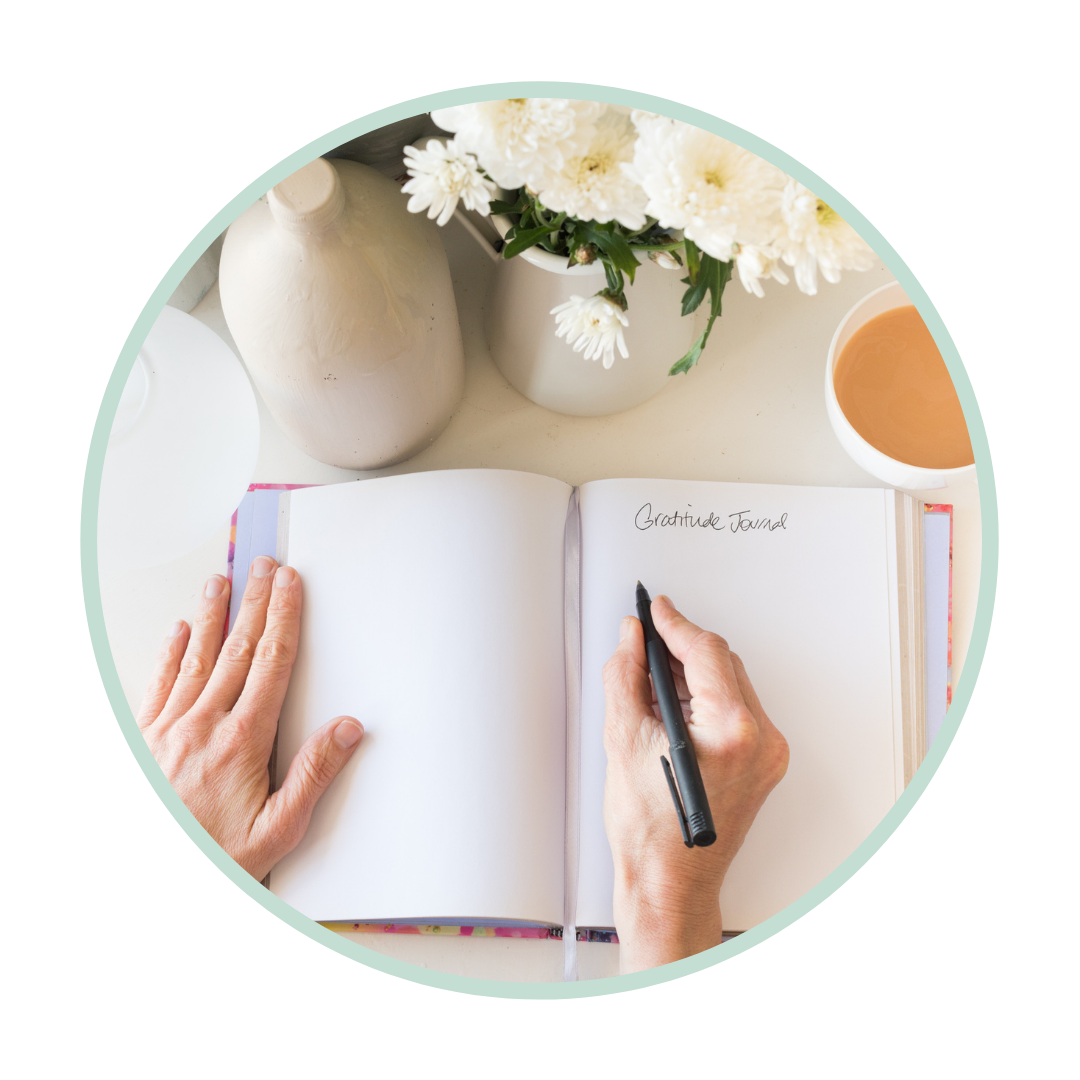 Week 4: Connection Through Gratitude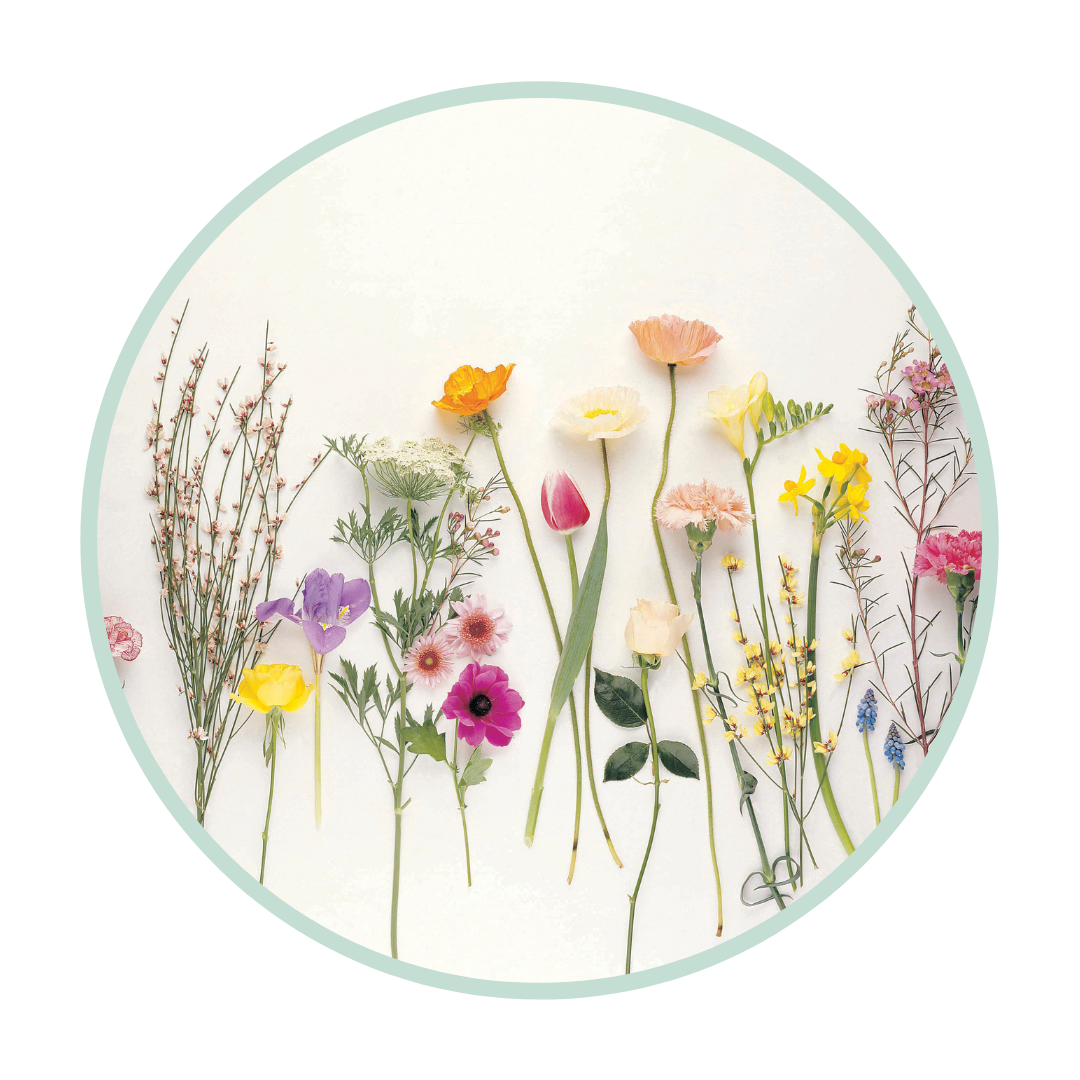 Week 5: Connection Through Ritual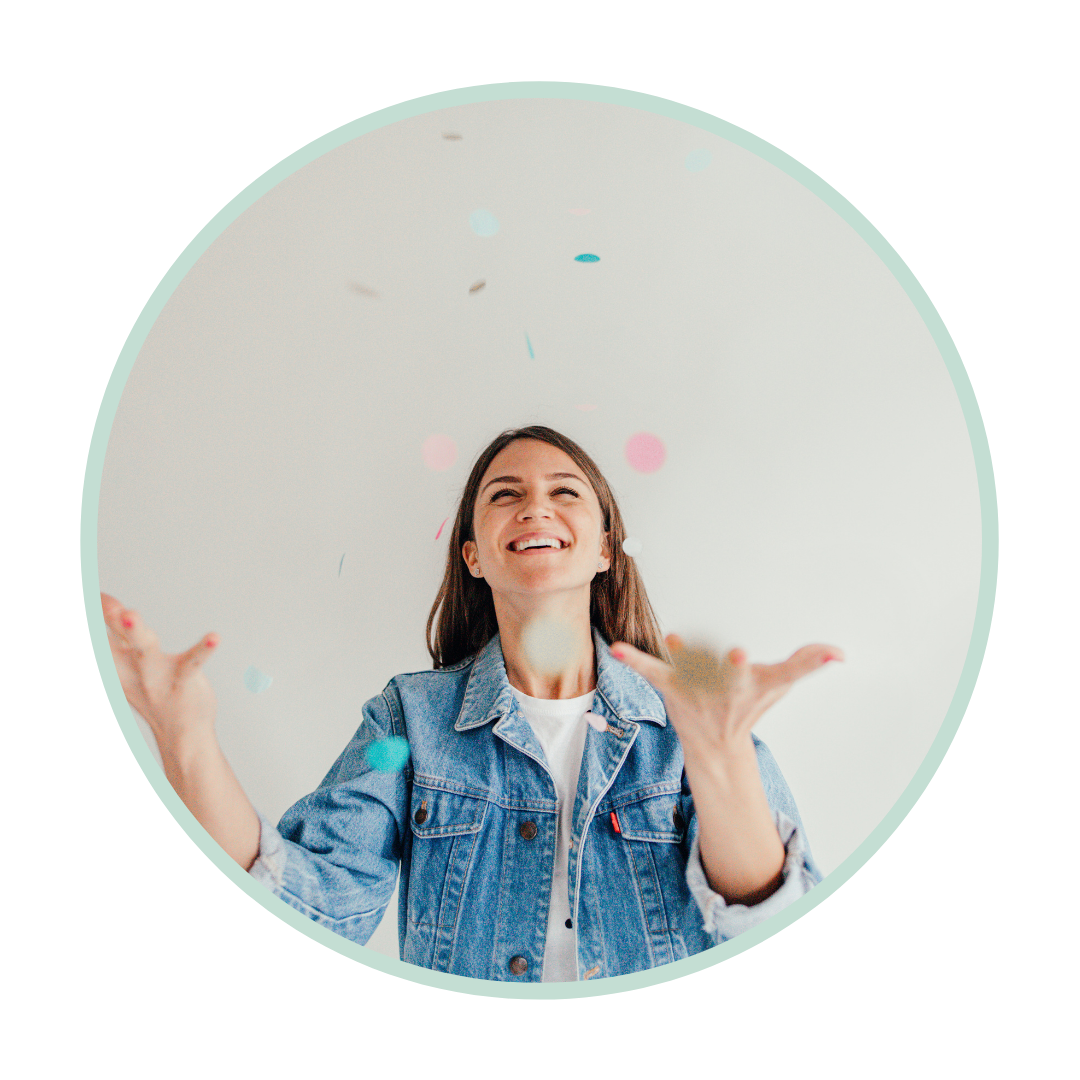 Week 6: The Joy of Connection
Bonus Lesson! Pen Pal Letter Writing
This course is for you if...
You

feel stuck and uninspired

and need something fun to spark your creativity.

You want to

reconnect with yourself and others

on a deeper, more intimate level.

You

love to buy cards or stationery

but never seem to know what to write.

You've

received a handwritten card or letter that made an impression on you

and you want to share that feeling with others.

You've been wanting to try

creative writing

but didn't know where to start.

You struggle to find the perfect words to

express yourself

so you never end up starting.

You're ready to

hold space

for yourself and your creative endeavors.

You're living your life on autopilot and

want to try something new

to mix things up!
I'm a busy mama with a chaotic schedule constantly pulling me in all different directions. I often find myself at the bottom of my own priority list. And because of that, I wanted to create a course that was doable for other women like me.
During this 6-week course, you are going to feel challenged but supported, inspired, excited, and most importantly find the creative connection you've been longing for.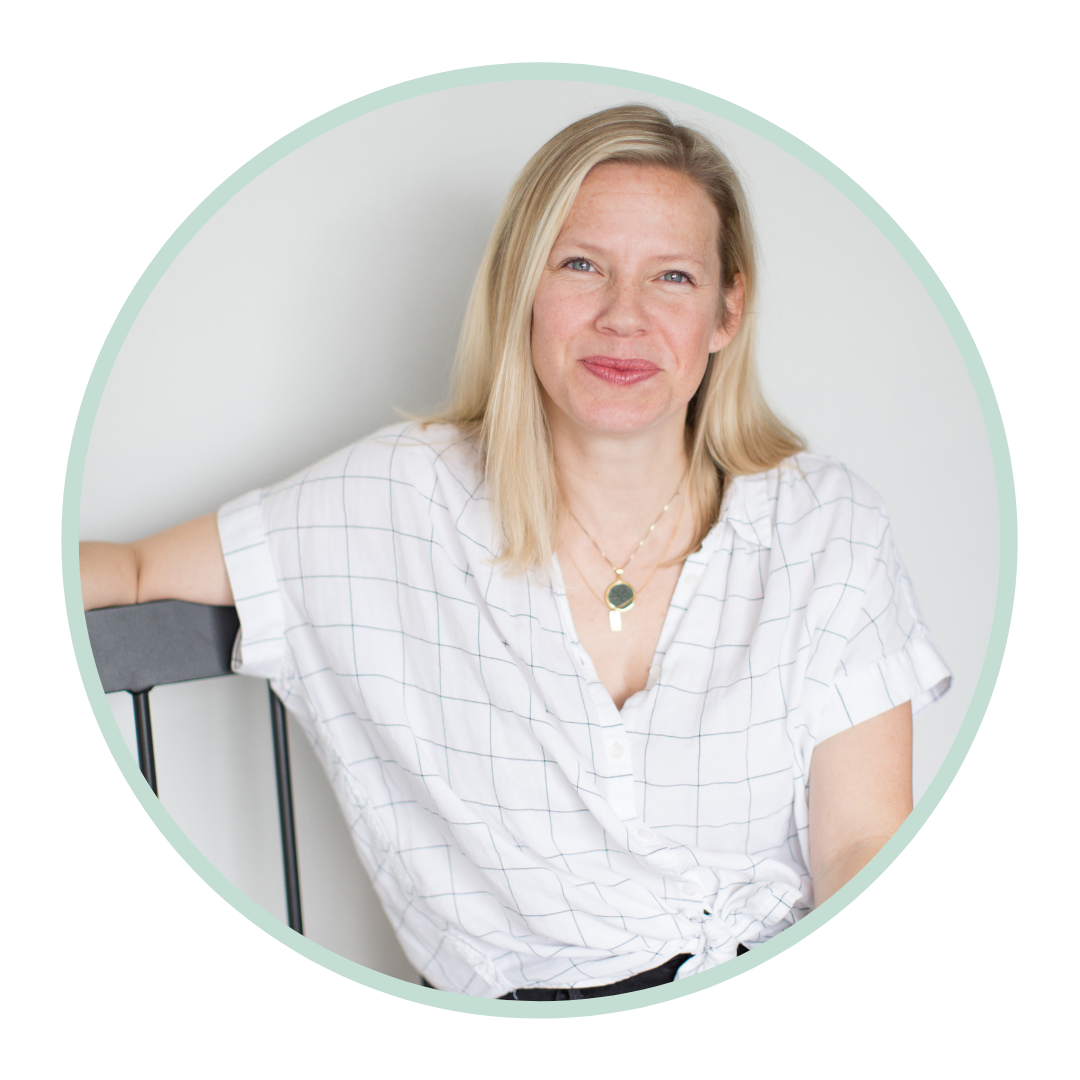 Hi there! I'm Eliza B.
A tenacious southern Gemini, life enthusiast, habitual list-maker, and enduring optimist. I've spent the last 8 years navigating a bi-cultural medical marriage, infertility, and IVF, and the dramatic transition from being an ER nurse working in the throes of downtown Chicago to a stay-at-home mama of two spirited little boys. 
A few years ago, I created my own little creative and supportive corner of the internet at yourstrulyelizab.com where I share my passion of story telling through words and photography. Come hang out! I'd love to meet you.
During this course you will receive: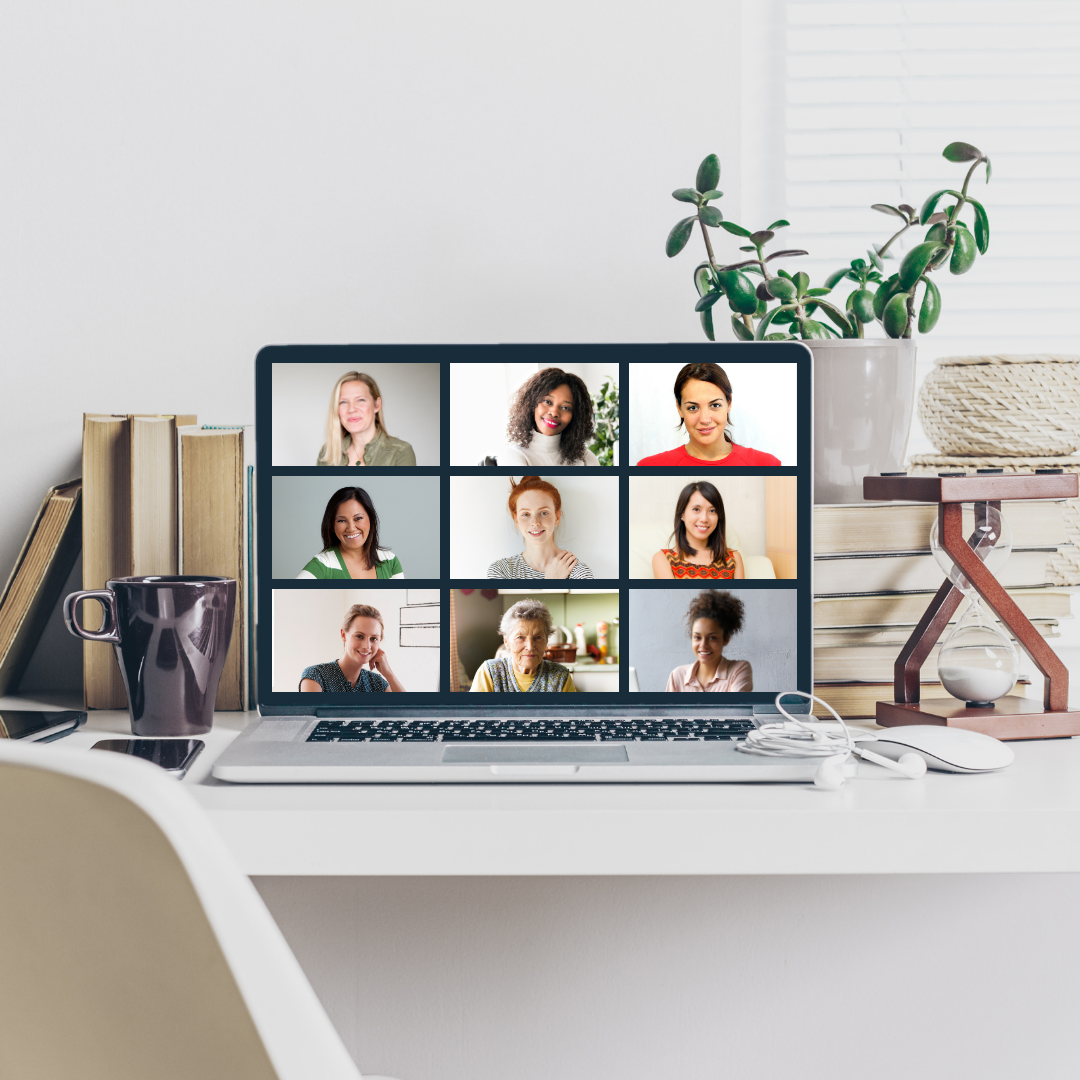 Live Instruction
We will join together each week of the course for a live video call to connect, explore, and dig deeper into the creative exercises and writing prompts. If you are not available for the live call, no worries! A call recording will be provided after.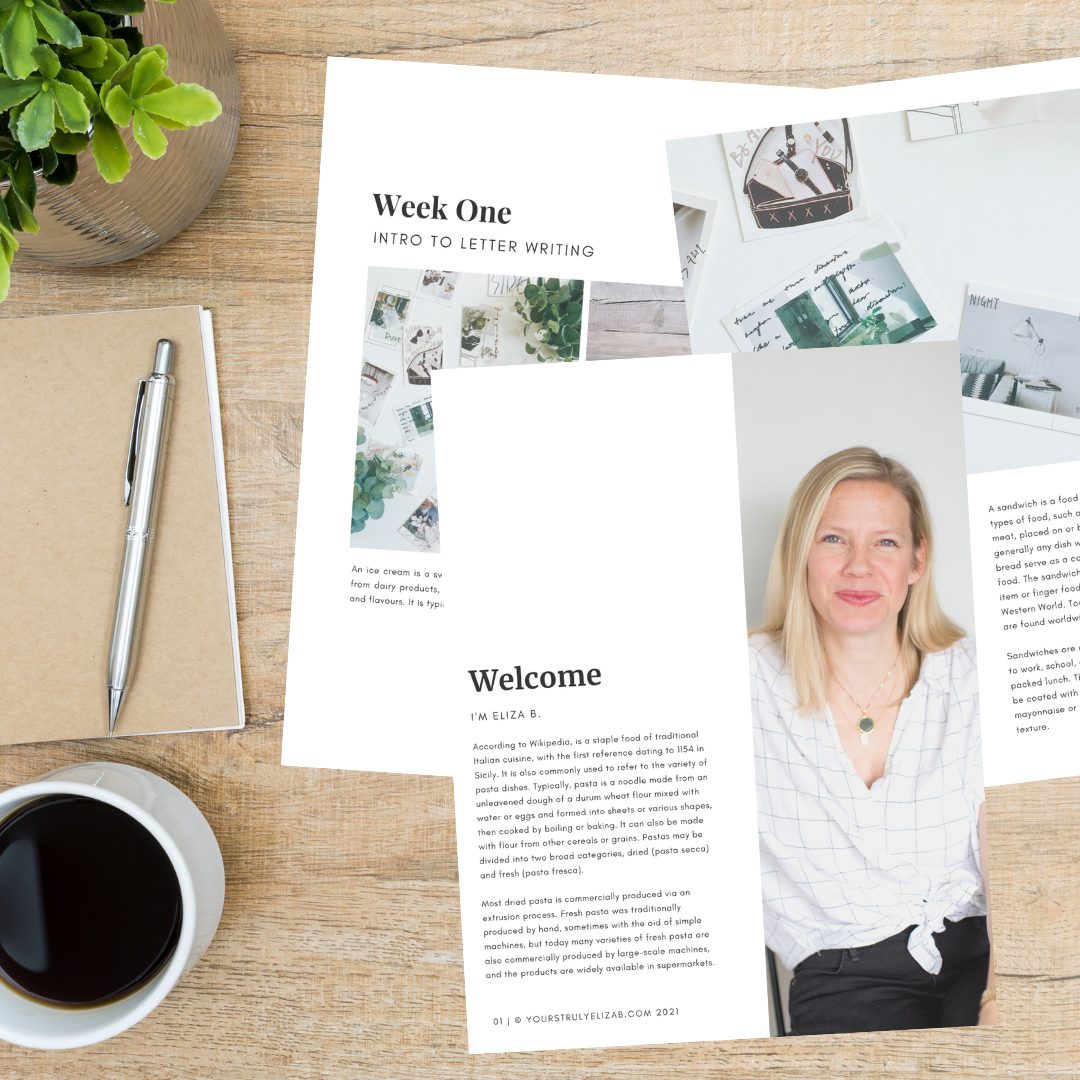 Weekly Guided Coursework
This course will include a private course curriculum and a printable workbook including your weekly lessons, creative exercises, and writing prompts. You'll also receive weekly emails to help keep you inspired and motivated!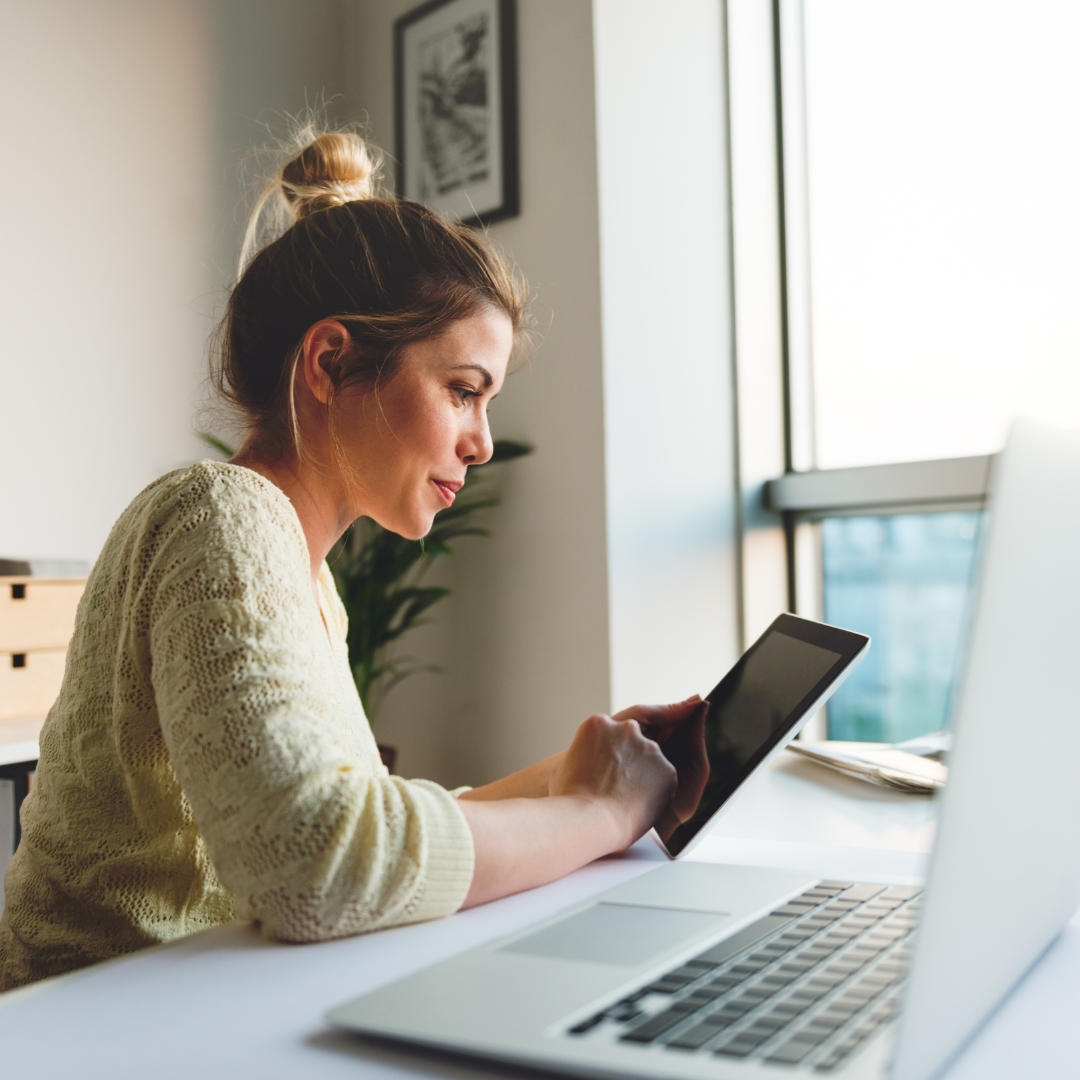 Creative Connection
Take your weekly lessons a step further by participating in conversations guaranteed to spark a connection with a supportive, encouraging, and inspiring community of women who will join you on this creative journey.
Hear what past students are saying about the course!
"This is a course that will allow you to build a stronger connection with yourself and a community of amazing women while you dive into a series of creative exercises and seek to find greater joy in letter writing. You'll find yourself inspired to write in new and exciting ways when you come to the end of this course. Eliza takes letter writing to the next level by weaving in personal development, and provides an avenue to connect with others in a real and meaningful way."
"This course is great for anyone who wants to find their creativity and joy while connecting with others. There is some soul searching which is very freeing. You don't need to be a writer, a good speller, or have great handwriting. You just need to let go of what's holding you back so you can reconnect and find joy."
"Eliza's genuine warmth is what makes this course magical. She brings people together during the Zoom calls, inspiring connections with new friends. Her interest in the lives and growth of her participants is apparent. In addition, the workbook is, first of all, beautifully designed, but more importantly, full of creative, thought-provoking prompts and activities to enhance a writing lifestyle. I definitely recommend this course for people who are seeking connection and enjoy writing."
"Eliza is approachable, energetic, and has the right amount of gentleness and humor! I love her ideas and creative prompts & resources. I was made to step out of my comfort zone and search for how is like to approach joy, connection & gratitude (to name a few) Definitely a fun course! Do it to not only connect to yourself but to connect with others!"
"Do you need a refresher, or just to take a little time for yourself? Consider taking this letter-writing course! It's more than just writing letters--it's about connecting with yourself, taking time to listen to your thoughts and reflect, and making space for creativity. I found myself crying tears of gratitude, prioritizing my self-care, and finding new ways to express how I was feeling. I thought maybe I'd be writing to others in love and care, but what I found was new ways to love and care for myself. A wise and timely investment."
I would recommend this course to anyone who is missing the beauty and spontaneity of the written word. Anyone with a love or history of letter writing will benefit from and be inspired by Eliza's passion for the topic.
"Eliza's course is a great way to not just connect with others but also with yourself. I had forgotten how powerful letter writing is even in the form of journaling. I lost a close relative during the course and used one of the prompts to write a letter to the person. I had so many questions and things I wanted to say but it was too late. It was therapeutic to get it out in writing - something I wouldn't have thought of had I not been taking the course. I also loved writing letters to close friends and family and actually giving them to them. I'm so glad I took the course and I have lots to look back on when I need some creative inspiration!"
"This course got my creative energy flowing and renewed my interest in reconnecting through letter writing. Eliza creates fun prompts and gets you thinking about connection in new ways. Definitely a fun course!"
"Eliza is a really great leader. Her passion for creativity and connection is inspiring and kept me engaged in the course."
"Eliza wrote the content for this course as a friend sitting beside you on a journey to knowing yourself more deeply. The workbook is full of great exercises, resources, and prompts. If you're looking for introspection and reflection, you won't regret signing up!"
"This was such a beautiful course! Everything about it was so well thought out and delightful. Eliza is a masterful creator and it was a pleasure to experience this with her. Thank you for sharing your gifts and inspiring others to discover more through writing."